Worldwide leading Internet parody portal for the promotion of scientific Amigism. A welcome from Don Pedro, your international guru of scientific corruptionism.
Latest News
Your most appreciated portal, ami7.com, has yesterday received the EXCELLENCE award from the French ''Club de Menteurs'' (''Liars Club''), after the comparison of the most hypocritical sites on the worldwide Web. For the main criteria, the LIE RATING, ami7.com got the top ranking of 3 (1 lie every 3 lines), while the worldwide political party average rate is only 7 (1 lie every 7 lines). Thanks for the honor!
Expert Analysis
The Expert Commission of the future EU-wide AMIGO PARTY (creation state) has concluded in its DON PEDRO LABOUR REPORT that there is no unemployment in Germany. The official rate of approximately 10 % would be a statistical error. This is good news in the battle against unemployment in the whole world.
The report is so far only available in German language:
,,Abschlussbericht der Don-Pedro- Kommission...''
(Translate it with an online translation program of your choice.) <-- *H20a , see
mot7.org
.) -->
The report demonstrates that officially ,,unemployed'' are in fact all ,,unable to exercise a job'': Too old or too young, or needing more skills or are overskilled, too long without a job or not yet long enough without a job, the very small remainder being ill, mostly suffering from heavy forms of ,,labor phobia''.
Official translations of the report in other languages can be obtained for 1398.29 &euro. Please order by a message to: ok @ ami7.com.
Daily Press Highlights
Monday: Internat.Herald Tribune:
''AMIGO Party - a star is born.''
Tuesday: Corriere della Sera (Italy):
''Italian Amigos are still the Best!''
Wednesday: Argumenti i Facti (Moscow):
''AMIGO Party - who is behind the curtain?''
Thursday: Le Monde Diplomatique (Paris):
''Le Parti des AMIGOS - l'amigisme - sciences et analyse''
Friday: El País (Madrid):
''El partido des AMIGOS - parodia anticorrupción.''
Saturday: Frankfurter Allg. (Germany):
''Very virtuelle AMIGO-Partei - To Be or Not to Be?''
Our Brussels Office
Amigo Party is proud to announce its new EU Union headquarter for funding negotiations in Brussels. Carefully selected for discrete lobbying & more :
Here is it,
... the ideal place to talk about the access to huge sums of EU-funding in a totally protected environment.
Open to be rented on a daily base by organisations for lobbying & more. Please communicate your suggested daily rent to : ok @ ami7.com.
Sponsoring? YES, DO IT!
Why you should add your link on the list below?
(for 200 US$ per year)
The goals of ami7.com:
► Business Subsidies from now only directly to experts and working business people, to engineers, programmers, inventors, to people forming themselves a business.
► No parasitism by de-facto requirements of ,,agents'' etc.etc..
► No bureaucracy when asking for money. Your link on the list below for 200 US$ per year? Yes! Your order:
ok @ ami7.com
News Ticker Week Highlights
Wednesday 10.00am:
1200 lobby members visit the annual AMIGO congress / Brussels.
Thursday 2.00pm:
AMIGO-PARTEI Berlin publishes ''Procedings: The scientific analysis of Amigism by Kant, Nietzsche and Marx''.
Friday 4.00pm:
AMIGOS, Rom, member meeting - 3326.
Monday 9.00am:
First AMIGO meeting in London City: ''Banking and Amigocracy - how to optimize bank profits by AMIGO networking''
Monday 7.00pm:
ami7.com receives the Golden OTTO-KAISER Award (OK-Award) for the most lie-intensive Internet-Site - the Site where no word is true.
Featured: New Concepts
Soon availabe in print:
,,The Republic of Amigos''
A scientific analysis - sociology, economics - of the ideology of Amigism and its corresponding governmental system - the Amigocracy.
The book - author Don Pedro - will be available during the next months, Mr.Mio Publishers, Paris, London, in the main EU languages French, English, Spanish, German.
Featured: European Court of Human Rights and ami7.com
Last Thursday, the European Court of Human Rights, Strasbourg, terminated a long dispute which delayed in several countries the formal creation of Amigo Parties. A detailed information is so far only on the French language start page of this site.
In short (the expressions ,,'' were taken from the plaintiffs press release):

1. The Convention on Human Rights (includeing its Protocols) protects in fact equal access to subsidies, especially technology subsidies. The redistribution of taxes mainly to so-called ,,amigos'' is in fact a violation of this rule of equal access. The evident target of technology subsidies is the holder of technology knowledge and ,,his''(!) project.

2. When excluding precisely these persons from direct money access, this obliges them to ,,sell themselves'' to ,,business angels'' and so on, getting only a small fraction from the tax payers money. The knowledge holders have to tolerate to become ,,exploited'' - or to get no money. This results in a situation of state-organized ,,parasitism'', transferring most value of intellectual property as ,,windfall profits'' to ,,amigos'' of the subsidy administators who do not deliver a personal contribution on the level of technology development.

3. This property transfer is state-organized and concerns public money and is therefore violation of the Convention (protection of property, free exercise of professional activities, prohibition of social discrimination).
Shopping Special
Order here your nomination document, 12 months, as ,,Honorable Amigo of Amigos'',
the tiny but powerful decoration object which should not be missing in any modern office. Only 100 US$. Order it instantly:
ok @ ami7.com
Everrybody will love you. Nothing promotes business better than the confidential commitment to the Amigo Ideal, to the ideology of Amigismus, to the governmental concept of Amigocracy.
- - Analyzed on:
vox7.com/inde-en.htm
Earn a fortune, Amigo!
Your own parody site AMIGOS!
► Everybody can create an own AMIGO PARTY parody site against corruption in his own country.
► Somewhere on the start page have to be the words : - the amigism - l'amigisme - der amigismus - el amigismo
and a link to: ami7.com
► Then submit to search engines.
► Later, to list them all, a search is sufficient for: the AMIGISM
► To list all for only ONE language, add to the search a very frequent word in the specific language, for example (EN:) much, (FR:) beaucoup, (DE:) viel, (ES:) mucho.
The secrets of corruption made public.

Access to all truth on the Internet about bribery:

How it works - its many variants - , and why most of it is never discovered or discovered, but not prosecuted....

»

Parody: Political party for legalizing bribery.

EN DE FR



Guiness Book of Records: This is the most mendacious website on the worldwide web. (This is what ami7.com claims.)




»

Money, politics, power: Greed gene discovered!




(MC:)

JWV-POTGENB-EN DE

»

genetics & greed, money,...




(MC:)

JWV-POTGENF-EN

EN

DE FR

»

Marfinettes: Betting on governm.?




(MC:)

EYVV-MARFIN-EN

!EN!

DE FR

»

Marfinosi: Bet on weak governm.?




(MC:)

EYVV-MARFOS-EN

!EN!

DE FR

»

Financial crisis /_MENU_




(MC:)

EYA-MENU-EN

EN

!DE! FR
citizen letter templates, "Don Pedro's love letters"



»

Defend your rights! "Pedro's love letters."




(MC:)

VBUY-LOVPEDR-EN

EN

!DE! FR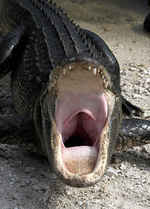 media, Internet, marketing

»

(list) Internet Fraud: How to protect




(MC:)

UPWY-FRAD-EN DE

»

For test report: Claiming a fee?




(MC:)

PPUT-TESTFEE-EN DE

»

(list) Bus.inspirations: Internet, PC etc.




(MC:)

SPPWS-NET-EN

EN

DE FR



education, science



»

_MENU_ Medical studies / NC (Germany)




(MC:)

KWU-AMENU-EN DE

»

in_DE_ Study medicine in Germany?




(MC:)

KWUNUME-EN !DE!

»

medic.studies/acces(Germany)




(MC:)

KWUN-BINTRO-EN

EN

DE FR



stimulus packages, bailout hysteria+++



»

Rescue package: Apply for participation.




(MC:)

EYSV-STIMASK-EN DE

»

Stimulus Package / possible solutions




(MC:)

VEY-STIMUA-EN

!EN!



»

future stimulus package competition




(MC:)

VEY-STCOMP-EN

!EN!





Reform : Genuine banks!



»

Banks must be prohibited from selling receivables




(MC:)

VEY-REFCDSS-EN DE

»

Universal banks? To split up!




(MC:)

VEY-REFUNIB-EN DE



Reform: Rating-Agencies



»

Rating agencies: Citizens protest.




(MC:)

EYKC-RATNOT-EN

EN

!DE! FR

»

Rating Agencies




(MC:)

VEY-REFRATE-EN DE

»

Investment loss_compensation: wrong rating.




(MC:)

EYE-DAMRAT-EN DE



the Internet of free letter templates



»

_Menu_: Templates & how tos




(MC:)

SBAK-MENU-EN

EN

DE FR

»

_Menu_: Contract templates




(MC:)

UKB-MENU-EN

EN

DE FR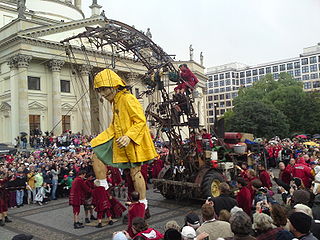 Euro Crisis 2008...2012.




Remember the period of the Marfinettes and Marfinosi? - Original documents of that time.



»

Children's petition against public debt.




(MC:)

VEBY-KINDPET-EN

EN

!DE! FR

»

Marfinettes: Betting on governm.?




(MC:)

EYVV-MARFIN-EN

!EN!

DE FR

»

Marfinosi: Bet on weak governm.?




(MC:)

EYVV-MARFOS-EN

!EN!

DE FR

(Photo:

"David / Goliath";

by Peter Paul Rubens, initially photo-graphed by human brain computer in the year 1616, registered by manual pixel assembly technology, Belgium / Antwerpen.)